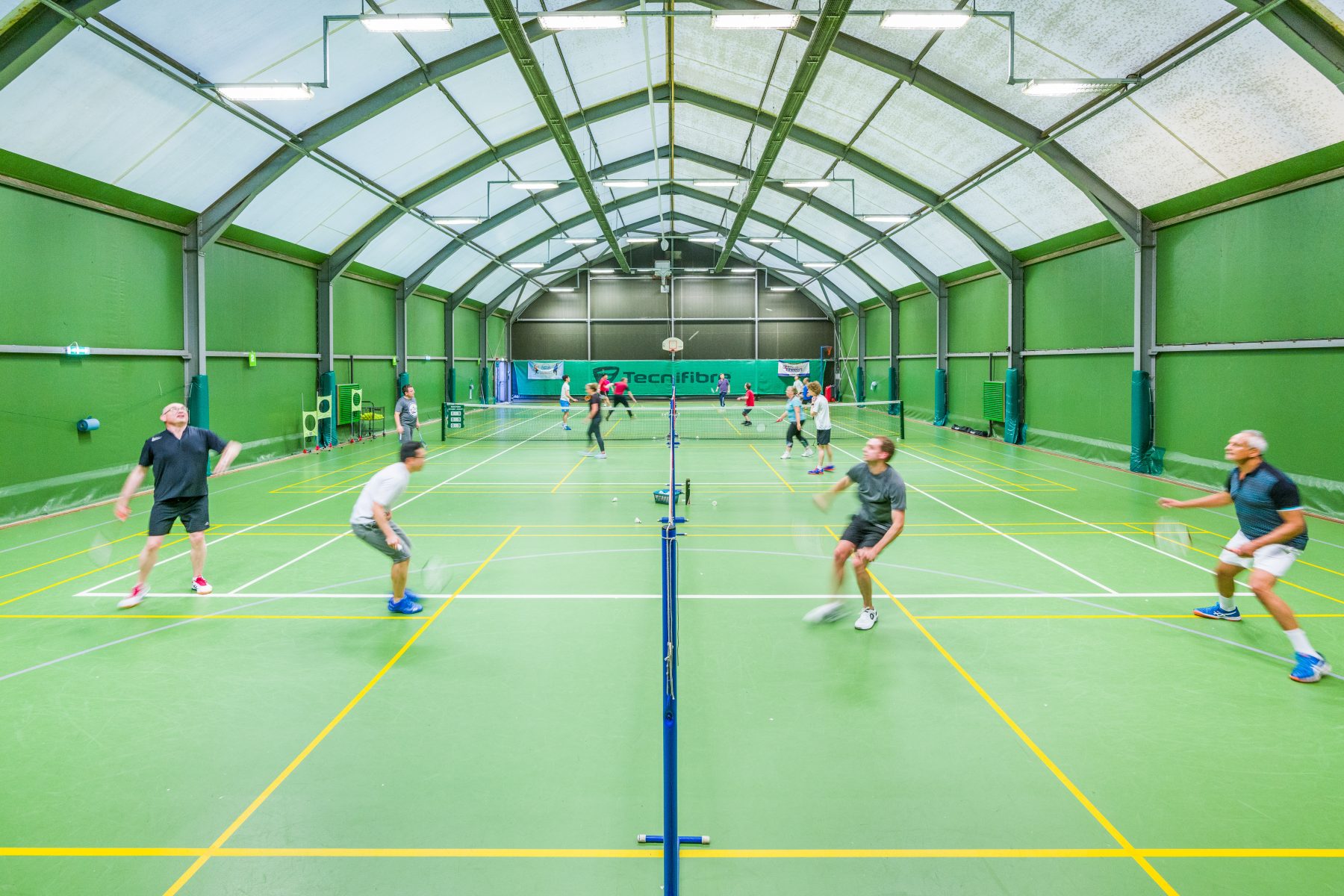 Facilities
The Club has five Badminton courts in total, four of which are in the main Sports Hall, and one in the Old Hall. Depending on membership category chosen, they are available for hire, outside the regular Club session times.
The Bourne Club welcomes all ages and abilities to come and play Badminton.
Coaching for All
Our coaching programme is run by Adam Sturt who is a Badminton England Level 2 Coach.  Various coaching sessions are available for all abilities, both adult and junior.
Course details can be found at the following link:
https://bourneclub.clubsolution.co.uk/newlook/proc_liste.asp
For termly classes, click on Termly Courses and for 'drop in' sessions click on Classes & events
If you have any queries, please email information@bourneclub.co.uk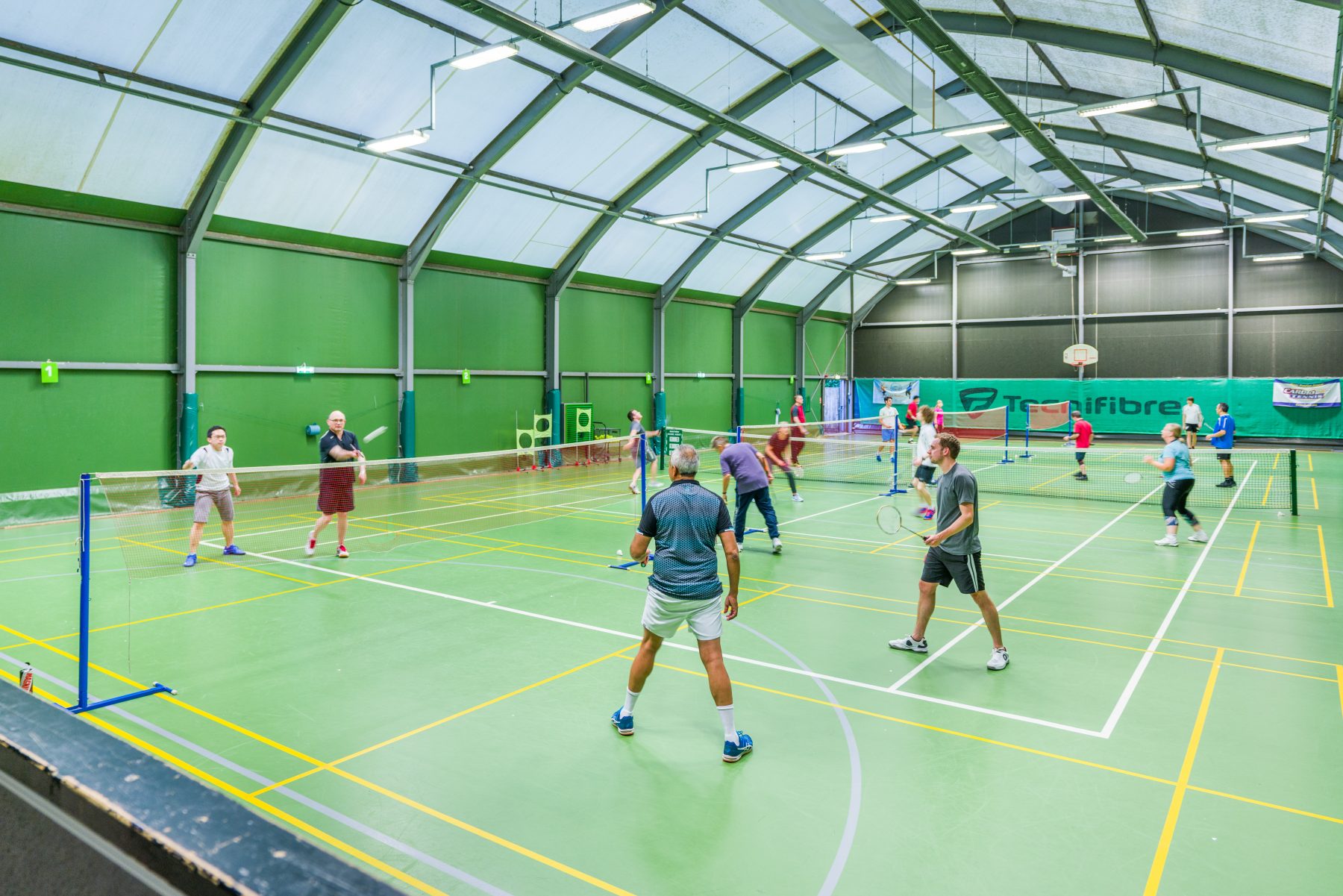 Sessions at The Bourne
There are 4  Club Night sessions to choose from, which are run throughout the week.  You will find playing Badminton in a friendly atmosphere great fun as well as great exercise – players often meet up in the Club bar for a coffee or a drink after a session.
If you need help in choosing which session is right for you, any one of the Badminton contacts will be very happy to advise.
Competition
The Club enters several leagues, including The Guildford League and Aldershot & Camberley League.  Competitions are available for both adults and juniors.
During the year, the Badminton Section holds it's Annual Tournaments.
POTTER TROPHY (Mens and Ladies Doubles): These trophies were donated to the Club by Tom and Marjorie Potter, two stalwart members over many years. They were first contested in 1984 and it was fitting that the first winner of the Men's competition was Richard Potter, son of Tom. Since then the event has also been won by Phil Potter, Richard's son.
Stringfellow Trophy (Mixed Doubles): The oldest trophy in the Badminton section. The Stringfellow trophy is the Club's open competition for Mixed Doubles. This has always been the premier event in the calendar.  Subject to the number of pairs entered, we will try to run it on a mini-league basis, so that all pairs enjoy a good evening of Badminton. A final will then feature the pairs with the best record over the evening in a play off for the Trophy.