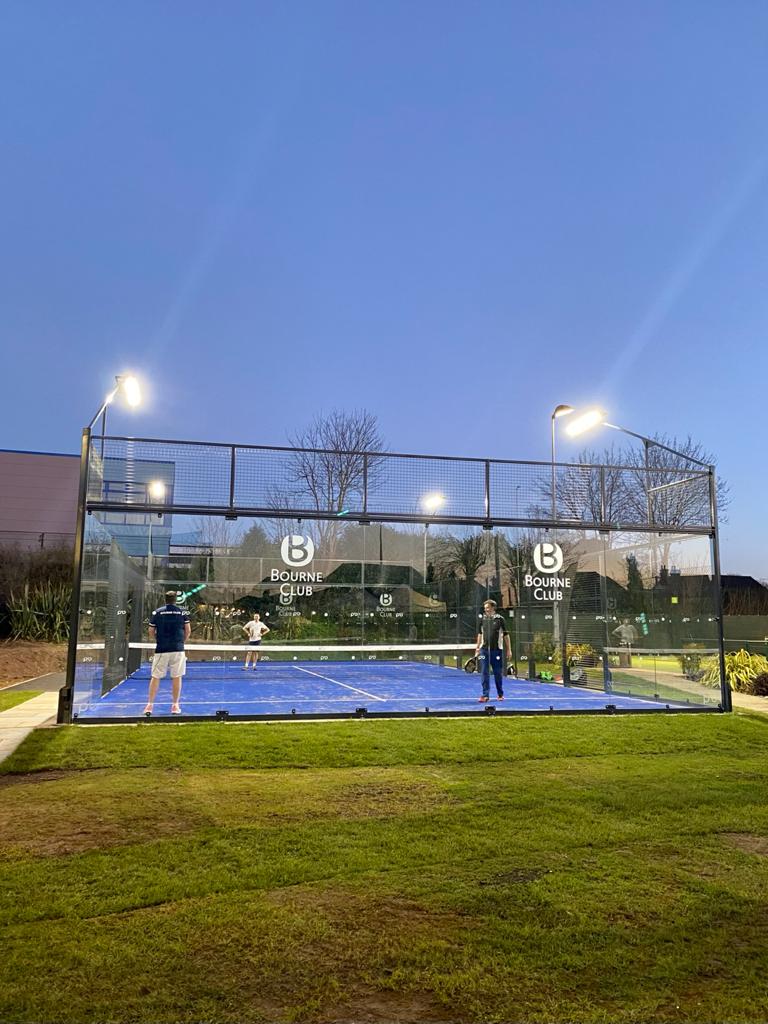 Our fantastic new Padel court is now open.  The floodlit court is available for play between 7.30am to 10.00pm.
We are delighted to team up with DropShot UK, a leading manufacturer of Padel equipment.  Rackets, balls, shoes and bags are available for purchase.  Visit our Merchandise page for further information
https://www.bourneclub.co.uk/sport/merchandise/
Coaching for All
A range of courses and sessions are available for the Padel novice through to the more experienced player.
Whilst Padel is primarily a doubles game, individual tuition is a great way to perfect the skills required.  Alternatively team up with a partner for some additional tips and tactics and maximise your potential.
Course details can be found at the following link:
https://bourneclub.clubsolution.co.uk/newlook/proc_liste.asp
For termly classes, click on Termly Courses and for 'drop in' sessions click on Classes & events.
If you have any queries, please email information@bourneclub.co.uk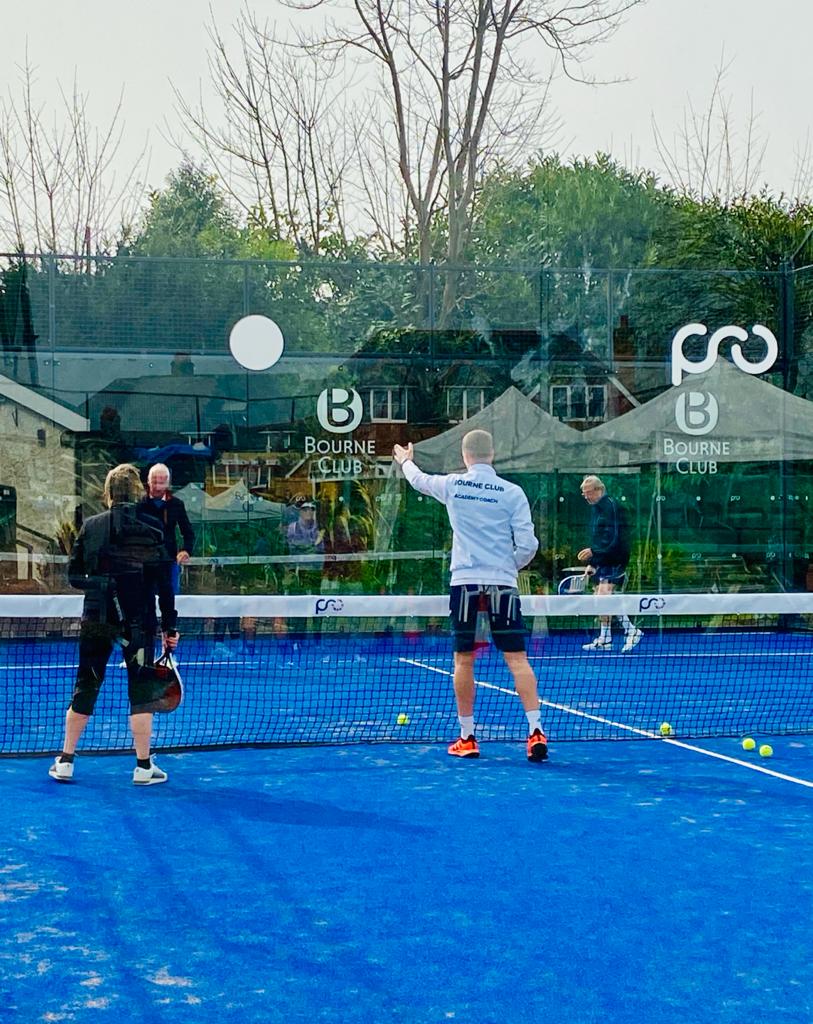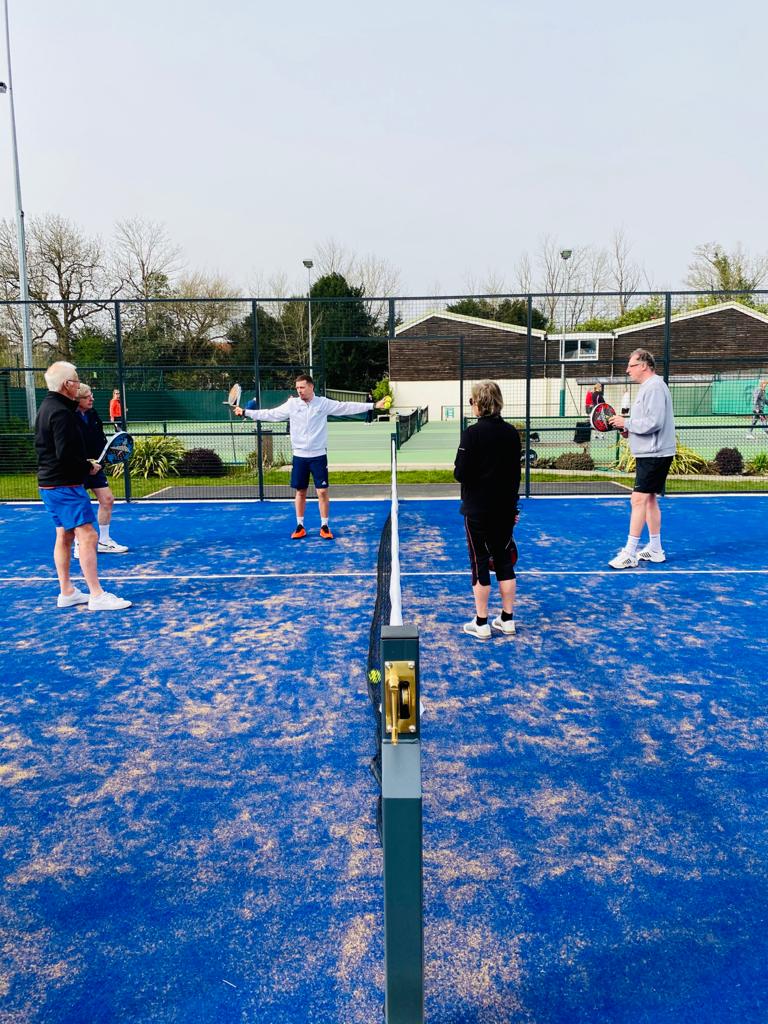 Sessions at The Bourne
As a relatively new sport, the Club is running 30 minute taster sessions free of charge for members and non-members.
These will be in small groups and we ask that only one session is booked per player.  This will allow more players the opportunity to experience this new sport.
Bookings can be made via the online booking system.
https://bourneclub.clubsolution.co.uk/newlook/proc_liste.asp
Pay & Play
Pay & Play sessions are available for non-members to book.
60 minute session = £24.00 (Rackets and balls included)
90 minute session = £32.00  (Rackets and balls included)
To book a session, please click here to create a Bourne Club profile.
Once you receive your ID number, call the Office on 01252 716144 or email information@bourneclub.co.uk
A member of the team will assist with your booking.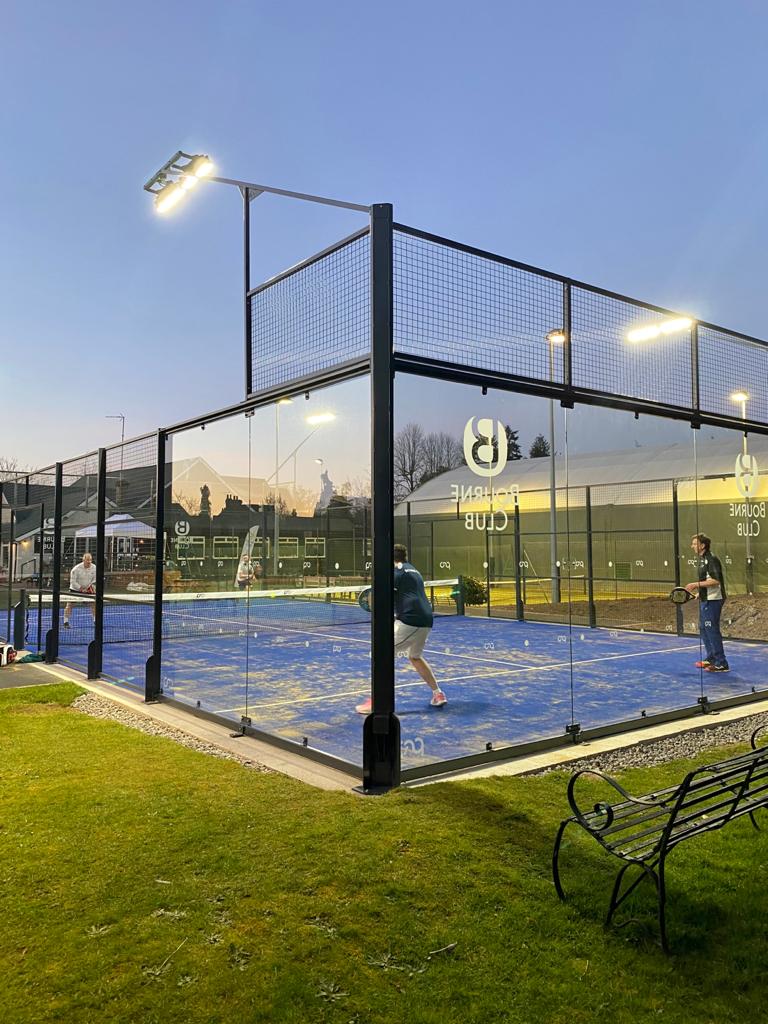 Padel membership
Padel is incorporated within many of our membership categories.  Click on the link below to see all the options available.
https://bourneclub.clubsolution.co.uk/newlook/proc_varer.asp
Join the Club today and start playing Padel straight away.
Not yet ready to commit?  If you would like to try this new sport before committing to membership, Pay & Play options are currently available to non-members.  The sessions will include racket and ball hire and 60 or 90 minutes of court time.
Competition
The Bourne Club will be forging links with other clubs offering Padel and will look to organise competitive matches in due course.
In addition to external matches, internal leagues and competitions will be available.