We have five outdoor and one indoor court. All outdoor courts are floodlit and allow play to take place from 8.00am to 10.00pm. The tennis 'Bubble' opened in 2017 and is operational from October to March. This enables play on the outside acrylic courts whatever the weather.
Coaching for All
Our extensive adult and junior programme is run by our LTA qualified and licenced coaches.
Coaching is available for everyone, whatever your ability, with a variety of group courses and drills on offer from beginner to intermediate and advanced.
Private tuition is available for both adult and junior players keen to improve their game and maximise their potential.
Participants of courses must be members of The Bourne Club.
Course details can be found at the following link:
https://bourneclub.clubsolution.co.uk/newlook/proc_liste.asp
For termly classes, click on Termly Courses and for 'drop in' sessions click on Classes & events
If you have any queries, please email information@bourneclub.co.uk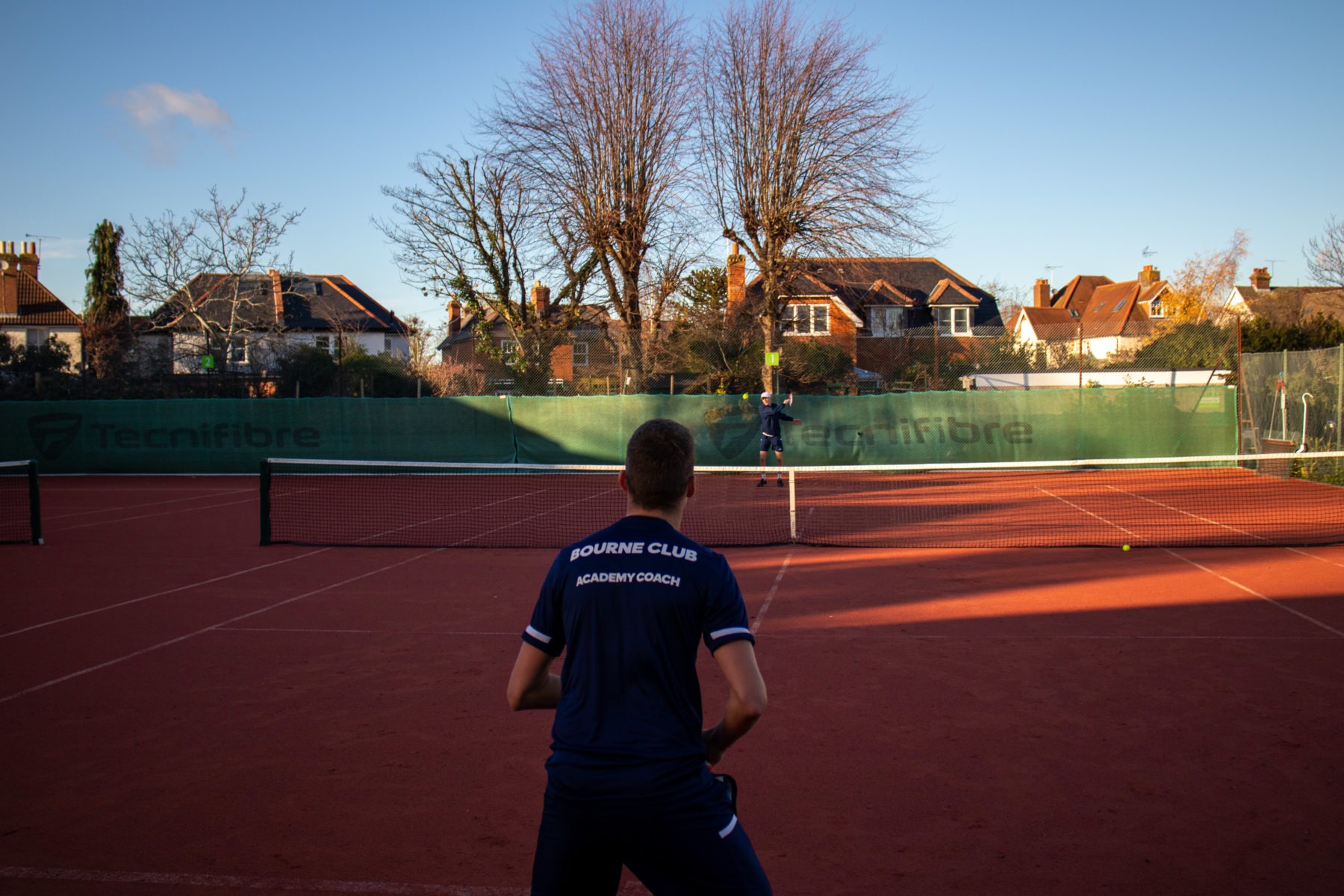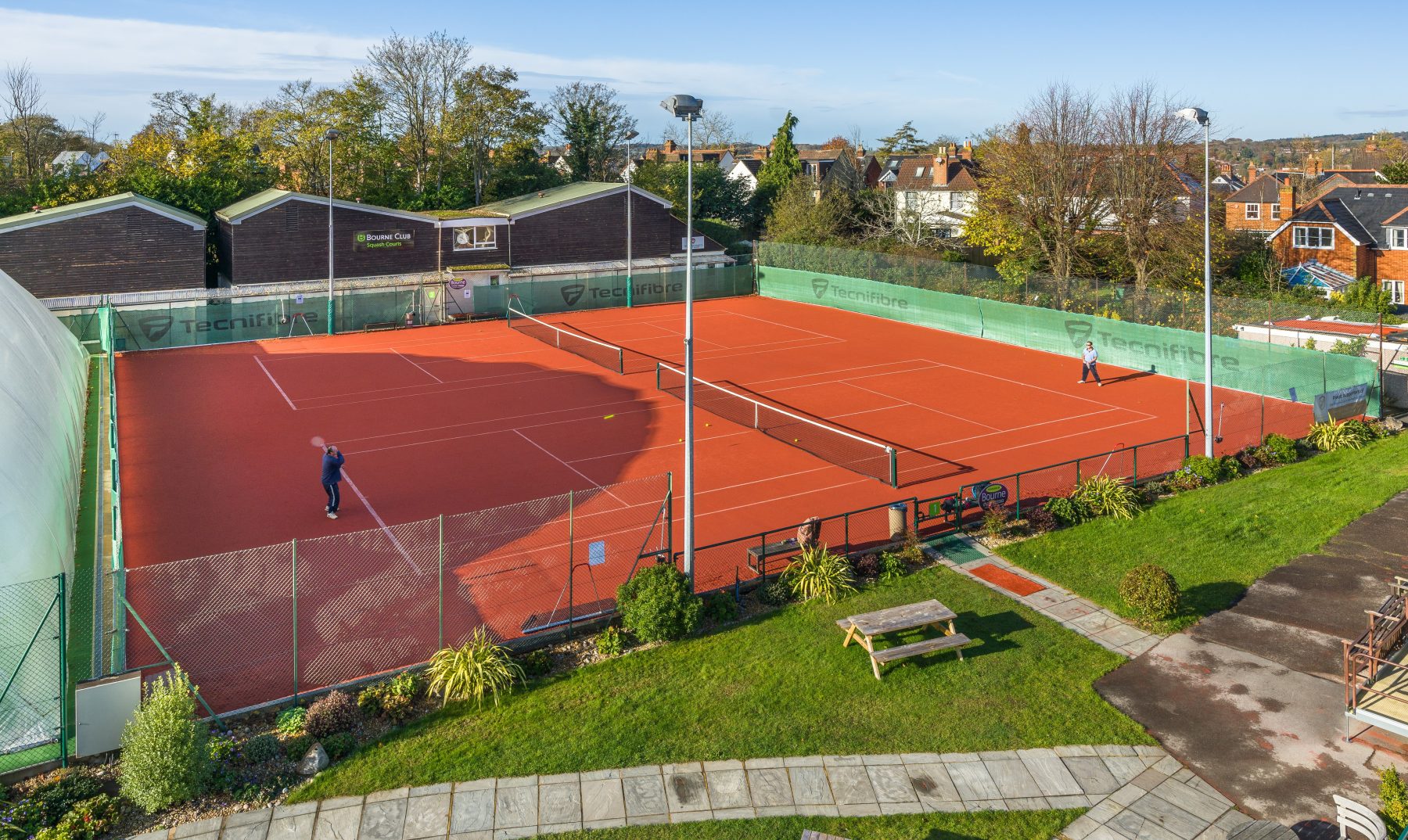 Sessions at The Bourne
Tennis Club Nights are held on a Tuesday and Friday evening (five outdoor courts) and are overseen by the Club's coaches A coach will be on hand to help organise, play when needed and to provide a face for new Club Nighters to recognise.
The Tennis Committee would like Club Night to be a vibrant, all inclusive evening, open to players of all standards. You don't have to be an Andy Murray to come; all we ask is that you can serve and play a proper game of Tennis.
Social Tennis Tournaments  are planned regularly for Friday evenings.
Competition
The Bourne Club enters adult and junior teams into various LTA accredited inter-club leagues and knockout competitions.  These include the local Aldershot & District League, Surrey County Leagues and The Chaucer League.  There is plenty of opportunity to become part of a Bourne Club Team.
Internal leagues for both singles and doubles are also available for members to play in a friendly and competitive environment.
Annual Tennis Tournaments are run for both adults and juniors.  Adults can compete in singles, doubles and mixed events. The Tournament is run over several weeks, starting in April, with Final's Day in June.  Juniors have their own Tournament during the last week of July with the finalists coming together on Saturday to compete for trophies in singles, doubles and mixed events and in several age groups.
Adult Tennis Championship Rules & Information: